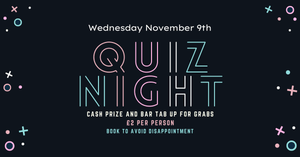 Stock Drop - 1/11/22
Where to start?! There's some BIG beers this week you can tell Christmas is coming.

Stouts...? Newbarns' much hyped collaboration with Swedish desert-beer gods Omnipollo is here. We're very excited to see how Newbarns' trademark no-nonsense style has blended with Omnipollo's all-nonsense style. Newbarns were obviously in charge of naming... Complicated Dark Beer might be the world's first adjunct free pastry stout and comes in at 9.5%. There's also some Desert in a Can from Amundsen, Brew York's Imperial Tonkoko, and a rare Verdant stout for you to get excited about.

Collaboration watch: We already told you about the Newbarn's x Omnipollo but that's just the start. Three Way Handshake, the Verdant x Rivington x Baron IPA, that went down so well on keg at the bar has landed in cans. Cloudwater have teamed up with Floc to brew a DIPA. Neon Raptor needed an excuse for a holiday and have teamed up with Cypriots Radical Way to brew a NEIPA that should just about do enough to justify the Ryanair invoice to HMRC. Neon Raptor's second entry in CW this week is a a coffee and chocolate breakfast stout brewed with Turning Point. Last but not least is the rebrew of the fabulous Glasshouse x Nothing Bound collaboration, Stacks.

Other bits to get excited about: the first Burning Soul cans in a while, fresh Polly's, three new Sureshot cans, the return of Cloudwater's best TIPA and Vault City's Halloween beer Gosebumps...

Plenty more on the full list below.

The Hop Vault.

P.S. It's quiz night next Wednesday tickets here.
Amundsen - Barrel Aged Dessert In A Can: Hazelnut Mochaccino - Stout - 11.5%
Amundsen - Dessert In A Can: Chocolate Peanut Butter Caramel Brownie - Stout - 10.5%
Amundsen - Dessert In A Can: Triple Berry Pavlova - Stout - 10.5%
Arbor - Mosaic Gluten-Free Pale Ale - Pale Ale - 4%
Big Drop - Uptime Lager - Lager - 0.5%
Brew York - Imperial Tonkoko - Imperial Stout - 7.5%
Brew York - Juice Forsyth - IPA - 5%
Brew York - Red Light, Green Light - Sour - 5.5%
Burning Soul - Pulling Down The Sun - IPA - 4.5%
Cloudwater x Floc - Echo Dream - DIPA - 8%
Cloudwater - Twelve Yellow Legs - TIPA - 8%
Glasshouse x Nothing Bound - Stacks - Pale Ale - 4.8%
Glasshouse - Temporary Glitch - Pale Ale - 4.9%
Neon Raptor x Radical Way - Lazer Ghosts - IPA - 7%
Neon Raptor x Turning Point - Mesozoic Breakfast - Stout - 4.2%
Neon Raptor - Vampyre Disco - Sour - 10%
Newbarns x Omnipollo - Complicated Dark Beer - Imperial Stout - 4%
Polly's Brew Co - Leaf Green - Pale Ale - 5.9%
Polly's Brew Co - Spur - IPA - 7.2%
Sureshot - Desperate Dan Appreciation Society - Pale Ale - 4.7%
Sureshot - My Uncle's A Chimney Sweep - Stout - 5.6%
Sureshot - Where's That Cue Ball Going? - NEIPA - 6.7%
Tiny Rebel - Electric Boogaloo - IPA - 4.5%
Tiny Rebel - Peaches and Cream - IPA - 5.5%
Tiny Rebel - Rhubarb and Custard Sour - Sour - 4%
Vacay - Mojito - Cocktail - 6.2%
Vacay - Paloma - Cocktail - 5.7%
Vacay - Tom Collins - Cocktail - 6.1%
Vacay - Vodka Mule - Cocktail - 6.5%
Vault City - Blackberry Lemon Meringue Drizzle - Sour - 7.5%
Vault City - Double Cinnamon Cherry Caramel Biscuit - Sour - 8%
Vault City - Gosebumps; Lemon & (S)lime - Gose - 4.2%
Verdant - Marylou - Pale Ale - 5.2%
Verdant x Baron x Rivington - Three Way Handshake - IPA - 6.5%
Verdant - Velvet Overground - Stout - 7%
---